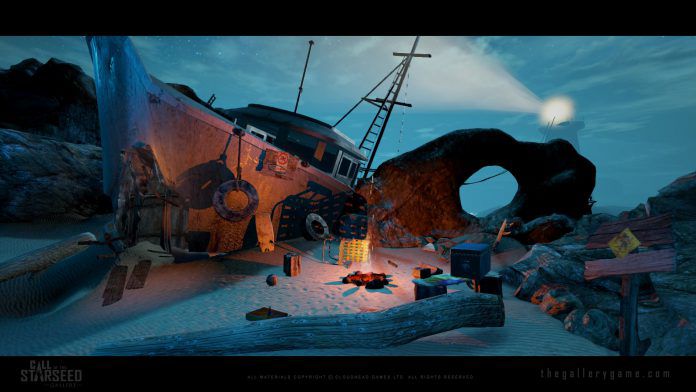 Per suggellare l'imminente lancio del secondo episodio, The Gallery – Episode 1: Call of the Starseed è acquistabile con il 50% di sconto per dieci giorni a partire da ora. Il titolo Cloudhead Games è una eccellente avventura grafica che dovrebbe far parte di ogni buona collezione.
---
Iscrivetevi al nostro canale Telegram per restare sempre aggiornati sulle ultime novità e stare in compagni di appassionati come voi!
Link:
Gruppo VR-ITALIA
Supporta VR-Italia, visita il nostro store su Amazon, trovi tutti gli accessori necessari per godersi appieno la realtà virtuale e tante altre idee!
https://www.amazon.it/shop/vritalia
Acquista META QUEST 2 AL SEGUENTE LINK
Modello 128GB:
https://amzn.to/3ukjkM3
Modello 256GB:
https://amzn.to/3iE8paj
Acquista Reverb G2:
https://amzn.to/38KW7JY