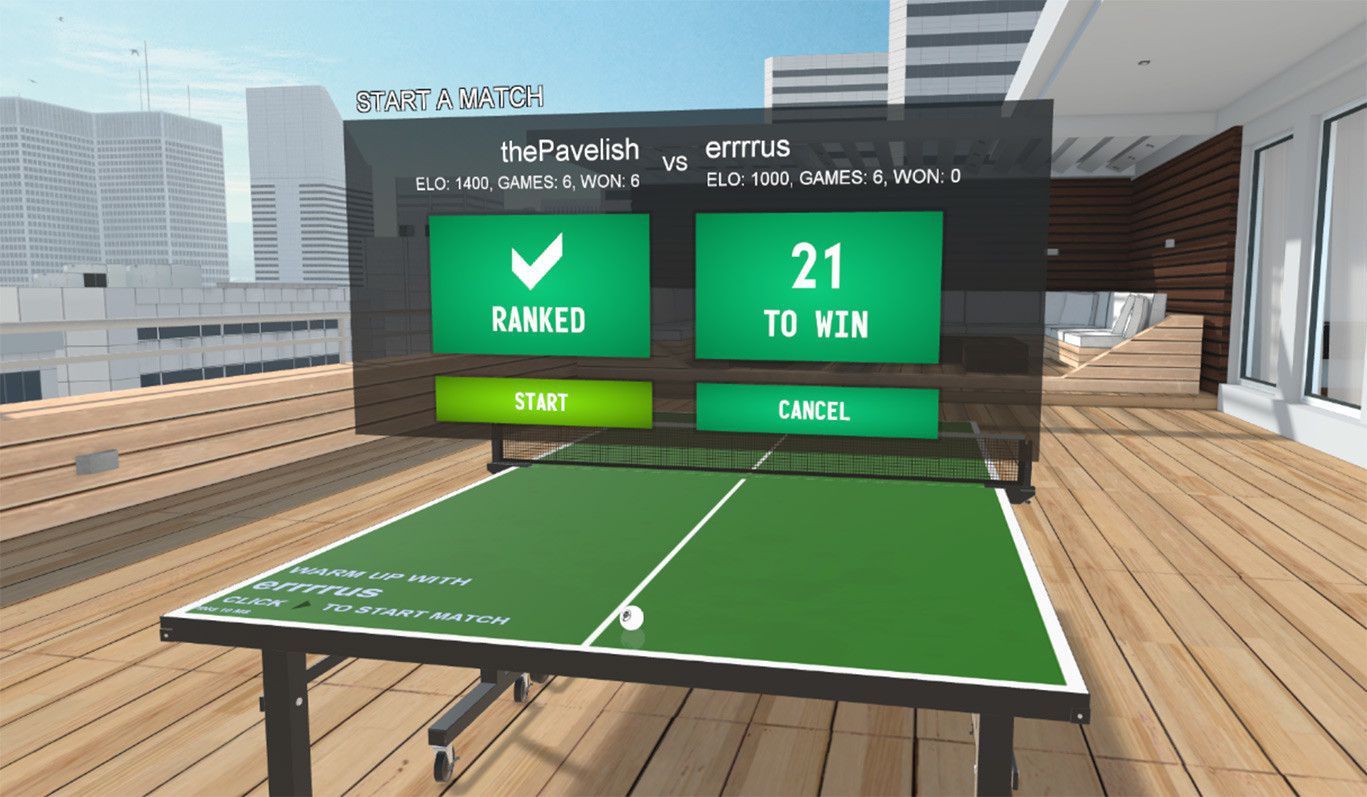 Paddle Up, uno dei più promettenti giochi di Ping Pong per HTC VIVE, si aggiorna con le seguenti novità:
Online matches now support ranking with ELO rating.
New lobby system to see who else is playing, invite them, or group chat.
New physics for the paddle and table.
Customize your paddle outside of the presets.
Added support to play to 21 in online matches.
Minimized voice chat lag.
Leaderboard for ranking top players.
Made AI at higher difficulties more prone to failure against good plays. (more work needed here)
Added render scale option to graphics menu.
Lowered traffic noise in Penthouse level.
Added profile button during multiplayer to add player your playing with as a Steam Friend.
Integrated with Steam's view players played with feature. (Steam Menu -> View -> Players)
---
Iscrivetevi al nostro canale Telegram per restare sempre aggiornati sulle ultime novità e stare in compagni di appassionati come voi!
Link:
Gruppo VR-ITALIA
Supporta VR-Italia, visita il nostro store su Amazon, trovi tutti gli accessori necessari per godersi appieno la realtà virtuale e tante altre idee!
https://www.amazon.it/shop/vritalia
Acquista META QUEST 2 AL SEGUENTE LINK
Modello 128GB:
https://amzn.to/3ukjkM3
Modello 256GB:
https://amzn.to/3iE8paj
Acquista Reverb G2:
https://amzn.to/38KW7JY